Henry VIII of England (June 28th, 1491 – January 28th, 1547) was the King of England from April 21st, 1509 until his death. He is commonly depicted as fairly tall and heavyset. Possibly, the most famous image of him is a Renaissance painting, painted by Hans Holbein the Younger. He is depicted standing tall and boisterous, dressed in a king's attire, holding a pair of leather gloves in one hand and clutching at the string of a scabbard in the other.
It is a painting similar to this that many people seem to have a memory of.  The key difference is that Henry VIII is holding a turkey leg (or drumstick) in one hand. Others seem to recall him sitting at a table (at a feast or dinner) showing just his upper torso. The memory is a usually foggy for most, but the common memory is that it is definitely a Renaissance style painting, and he is definitely holding a turkey leg. The problem is neither painting exists.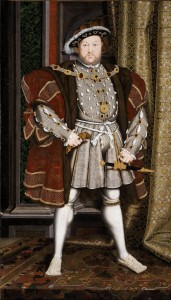 It has largely been debated online that this painting could have never existed anyway due to the turkey being brought over after Henry VIII's death (1547), in 1550. This date has also been debated since another source claims that Henry VIII was the first King of England to eat turkey. This blog even says Henry VIII was a fan of turkey!
It's possible that this painting could have depicted the leg of another bird, such as a chicken, swan, or peafowl, the latter two making the most sense as they were normally domesticated and reserved for the social elite. However, the leg in most people's memory was large, like, medieval turkey leg style large, neither of which fit the swan or peafowl. Some have suggested a guineafowl may also be possible as it was referred to as a "turkey" as well but may be a bit too small for most memories. For the sake of argument, let's change this to "Painting of Henry VIII Holding a Chicken Leg". Unfortunately even then, there is no precedence for a commissioned painting to show a noble person eating or holding food, especially one with a giant drumstick in their hand. It just wouldn't happen, and as evidence shows, it never did.
The first time I was made aware of this one was on The Mandela Effect website, although it has been talked about in many places as it's easily one of the most popular Mandela Effects. The concept shows itself quite a fair number of times in popular media as well.
My Experience
After hearing about this one, my mind raced as I too recalled such a painting. The memory was foggy and seemed conflicted between several other memories of similar imagery. I think that is probably the root of this strange case as we'll explore in the explanations.
Possible Explanations
The depiction of Henry VIII eating a turkey leg is quite common upon research. The main issue is none of the media appears to match the memory, at least not exactly. Is it possible that we are all creating false memories by combining several together in an odd Henry VIII turkey memory amalgamation?
Here are some examples in media: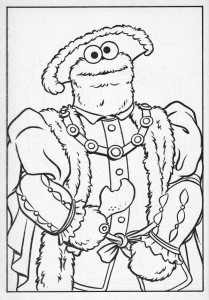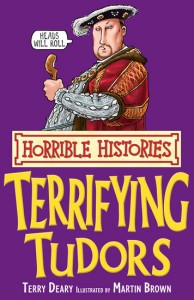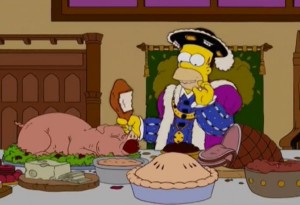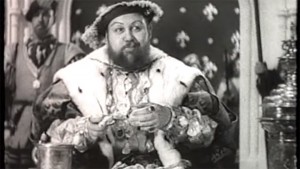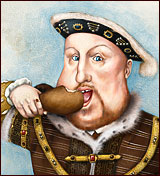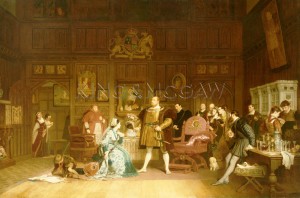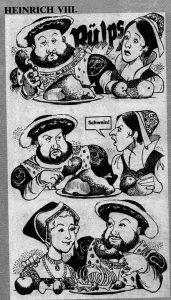 Another subconscious thing we may be doing is implanting thoughts based on our biases towards "larger" men and kings. Kings are often depicted as particularly gluttonous, always eating food in large quantities. Henry VIII was a big man and definitely did also eat a lot of food, especially later in his life. Because we may perceive him to be a king set in the medieval (or shortly thereafter) times, we just expect him to be a gluttonous king as well, maybe even stereotypically holding a big greasy turkey leg while being painted? This is possibly why it become so prevalent in media.
The painting by Hans Holbein the Younger itself can almost appear as though Henry VIII is holding some food on a quick glance if it's a small enough picture. Especially if you don't already know he is holding gloves. This could further the false connection for some.
Additional Links
Additional Sources